PART NUMBER:
NA2371
FEDERAL SUPPLY CODE:
32387
NA2371 Castellated Nut / MS9951
NUT, CASTELLATED, SPANNER-END SLOTS
MATERIAL:
Steel

Per AMS6322 or AMS6323.
HARDNESS:
SURFACE TEXTURE:
USAS B46 1 1962 unless otherwise specified, surfaces to be 125 microinches.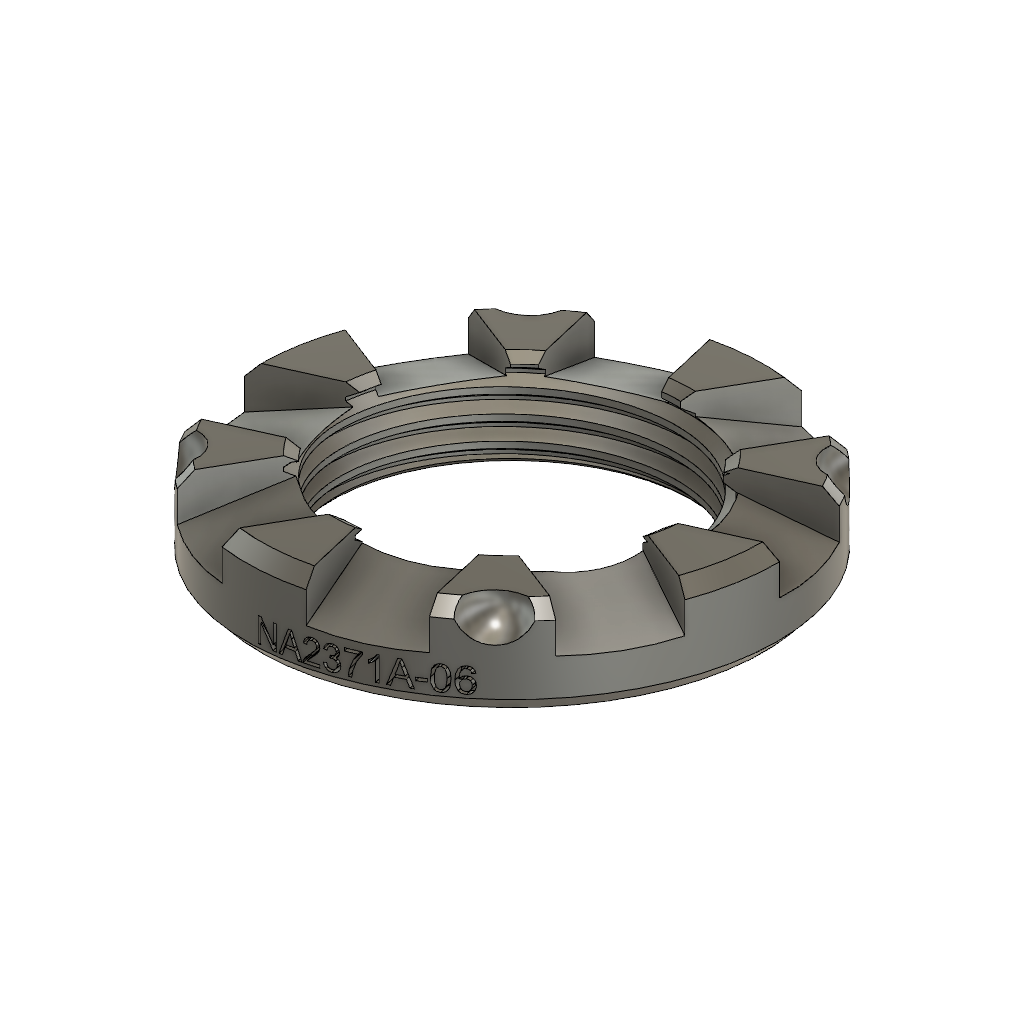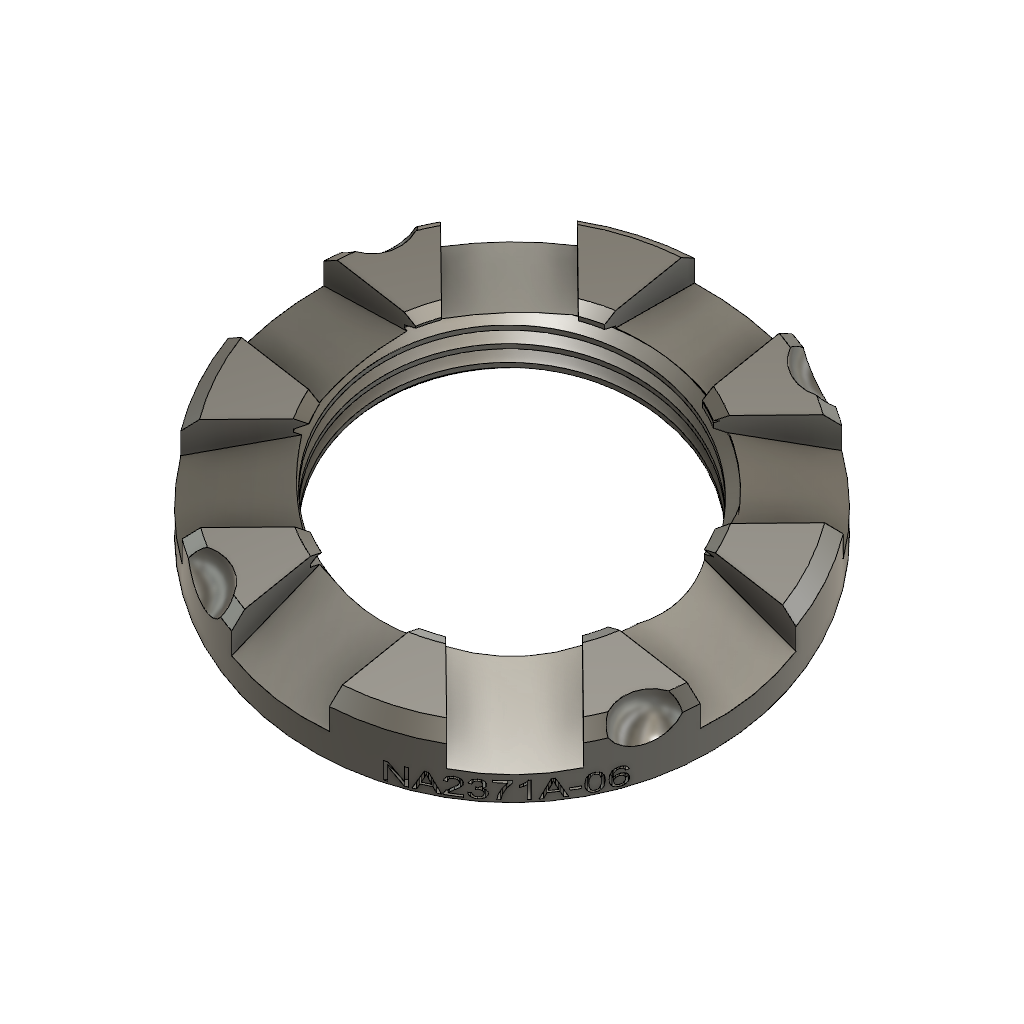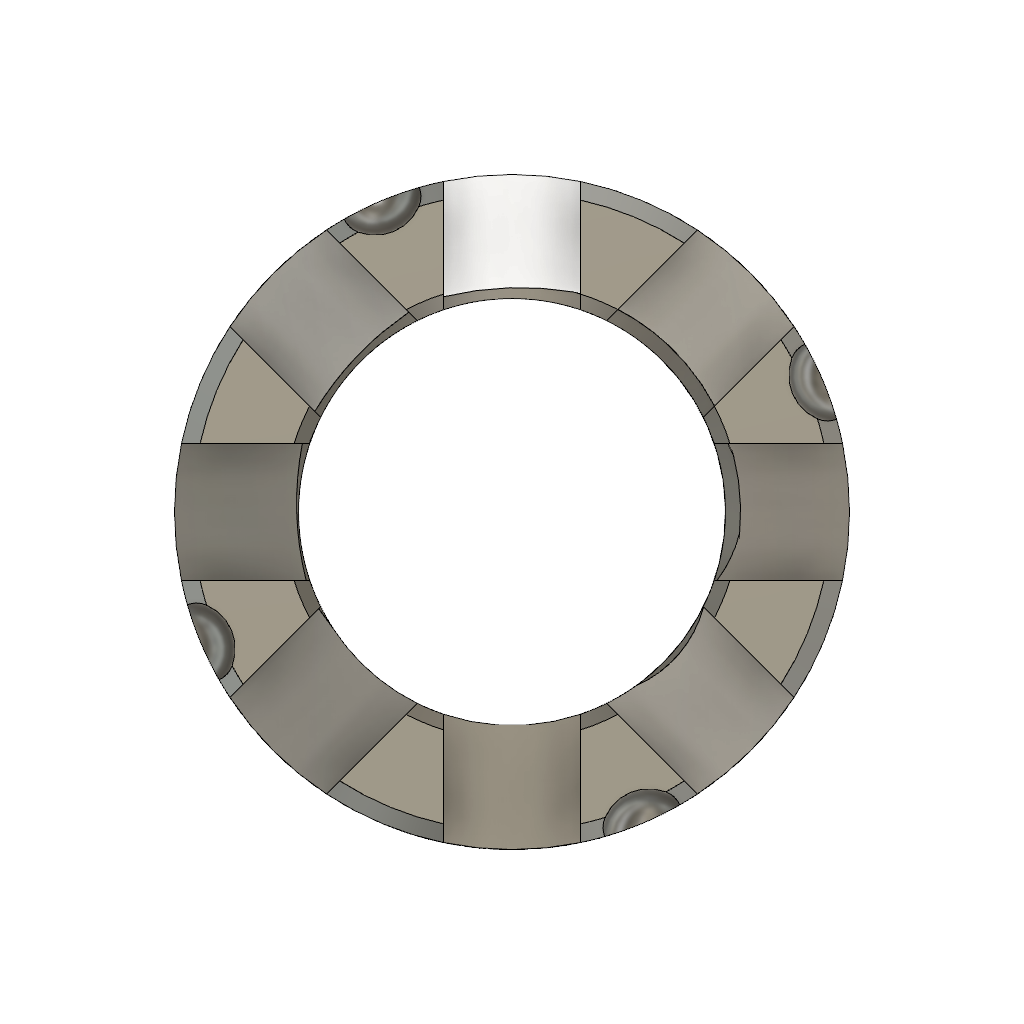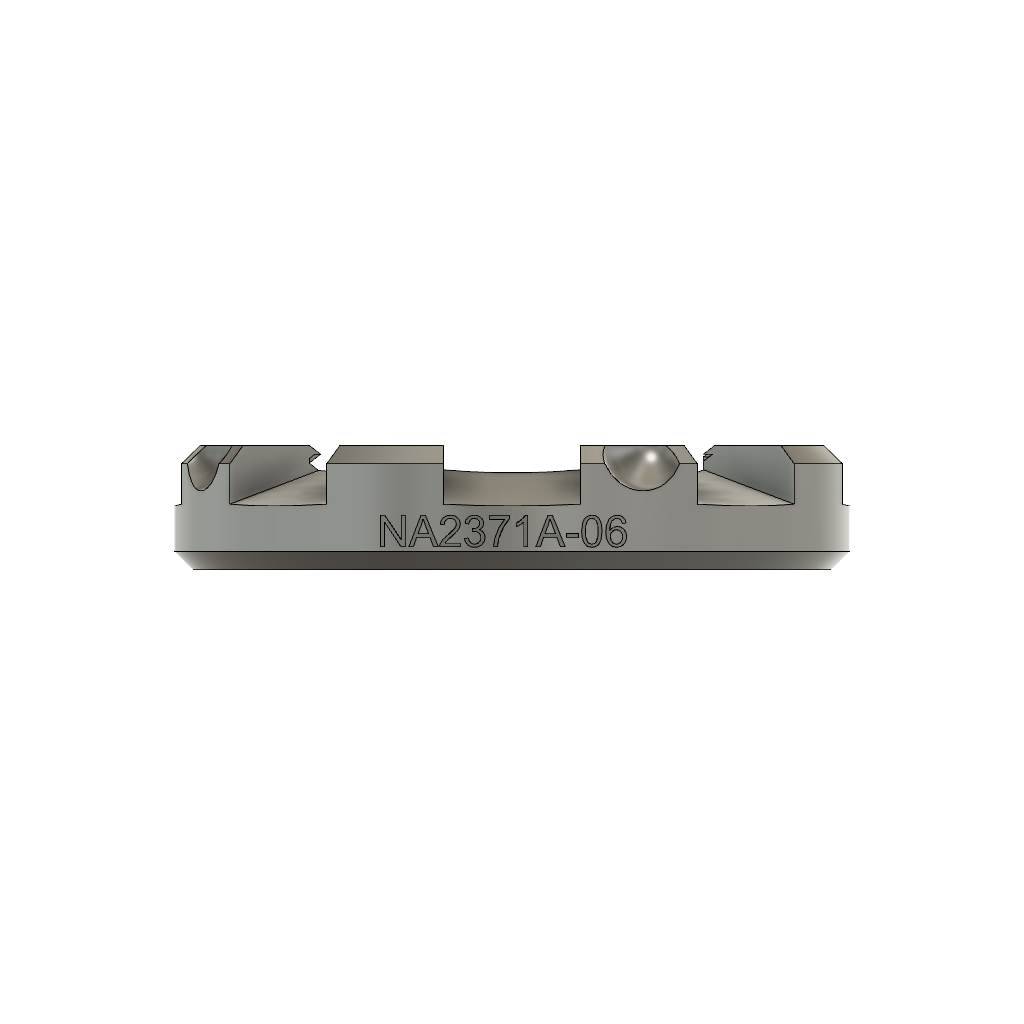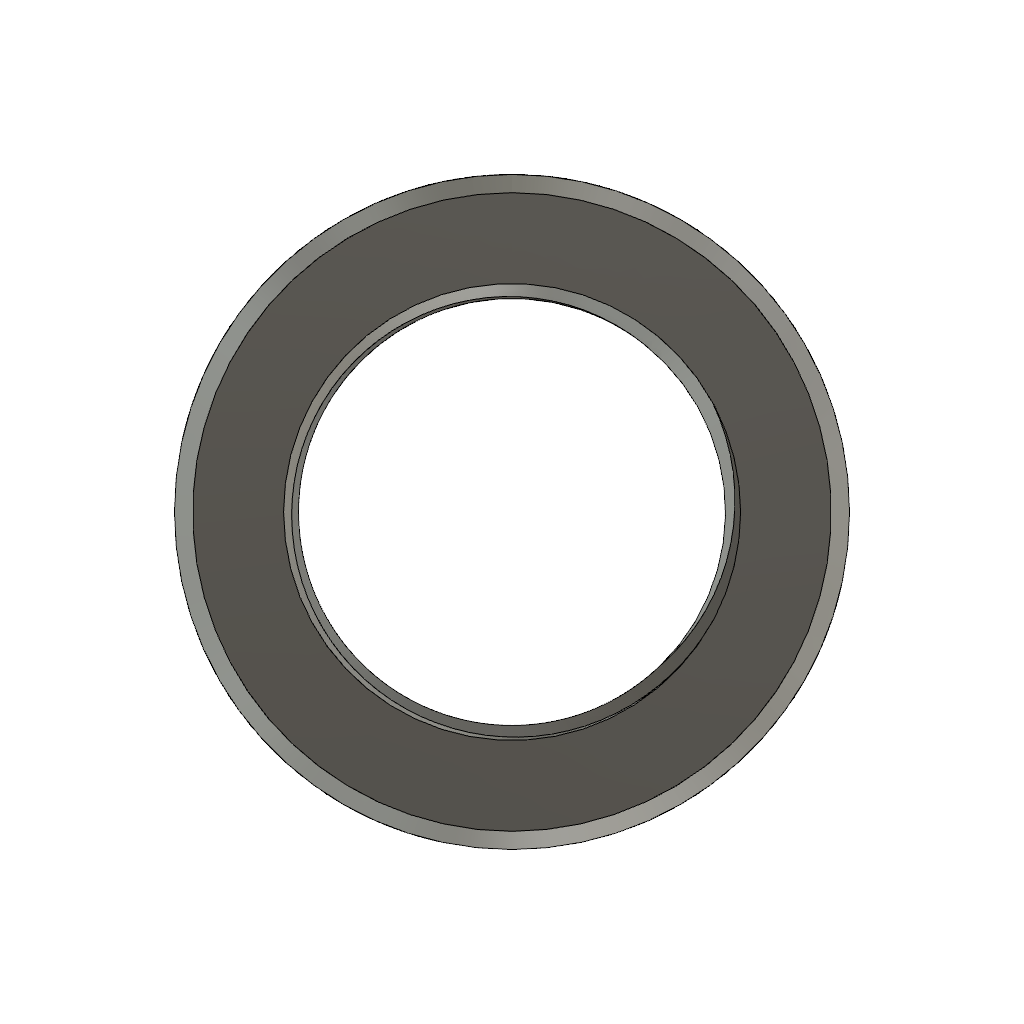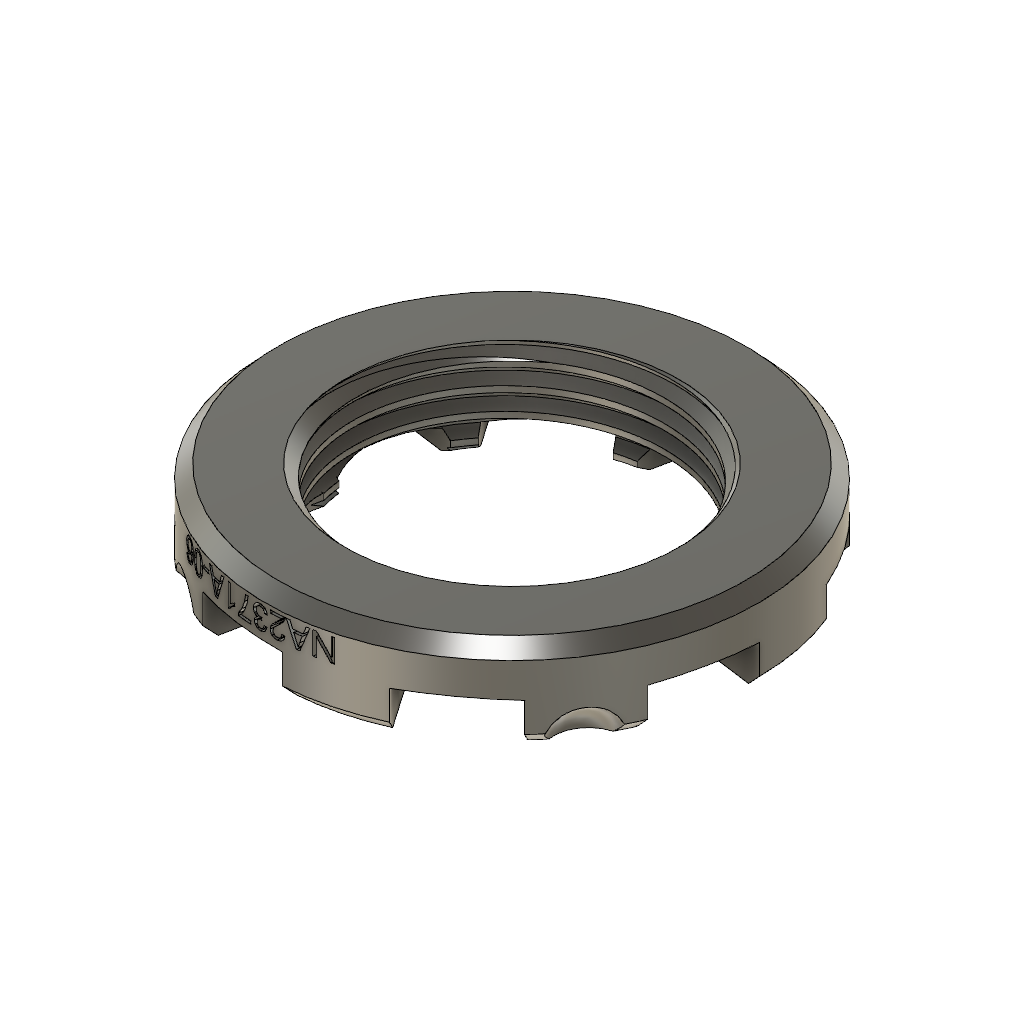 Marketing Summary
PART #: NA2371
Nut
Castellated
Spanner-End Slots
Notes:
Magnetic particle inspection per AMS2640.
Dimensioning and tolerancing per USAS Y14.5-1966.
Break sharp edges .003-.015 unless otherwise specified.
Dimensions in inches unless otherwise specified, tolerances linear dimensions +/- .010, angular dimensions +/- 2 degrees.
See table A for dimensions of threads not listed in AS8879.
Do not use unassigned part numbers.
AS and AMS are Society of Automotive Engineers, Inc. publications. This standard has developed cooperatively with military services by the SAE Aerospace Parts Standards Division.